Nothing gets lost in technical translation.
What is technical translation?
Generally speaking, technical translation is the translation of materials dealing with scientific and technical subject domains. Or, in another meaning , technical translation requires the use of a technical translator. A qualified technical translator understands the subject matter and specialized terms of that field in both the source and in the target languages.
Technical translation refers to the translation of technical documents undertaken by highly qualified and experienced professional technical writers. This often involves the translation of user guides, owner manuals or other technical texts related to specialized areas or disciplines. In order to ensure the effective practical application of scientific or technological information in the context of a foreign language, accurate technical translation of key documents is a must. Our expert translators of technical text possess the highest level of subject-area expertise and have proven their mastery of technical writing conventions and terminology.
Technical translation refers to the process of translating technical texts and documents into another language. Technical texts are often intended for technical personnel, such as engineers and service/repair staff. That's why accuracy is so critical in technical translations. Poorly translated technical texts may carry dire consequences, resulting in property loss and even injury or death. Technical translators should have advanced technical training and skills, as well as strong language capabilities.
In view of the scientific development, scientific translation is increasing its terminology every day. It includes many sectors such as science, industry and trade. It is important in governmental and non-governmental institutions and private and public sectors.
Due to the difficulty of translating technical documents, the technical translator must have professional intelligence, extensive experience and high linguistic abilities in this field so that he can understand the text and convey it in the target language at the highest standards of accuracy and smoothness. The technical translator should be familiar with technical terms in both source and objective languages ​​to ensure that the technical terms are fully translated into the technical equivalent of the target language so that the recipient does not feel ambiguous or complex.
EXPERIENCE MATTERS IN TECHNICAL TRANSLATION
Technical and scientific translation is characterized by the use of certain terms and the focus on the meaning of the word more than the concept and always contain the new terminology in view of the remarkable progress in technology and modern technologies. Technical translation involves the translation of documents submitted by technicians and engineers to machines and electrical and electronic equipment as user manual, owner's guide, usage instructions, etc. Therefore, targmly Translation Company has expertise in technical and scientific translation and translation of scientific terms.
How important is Technical Translation ?
Accurate Technical Translation Services for Any Industry and Professional Field
From software to engineering,Targmly  translation services are perfectly adapted to your content. Our linguists are specialists in their respective technology fields, well-versed in the proper terminology and carry out all necessary research for high-quality documents. The results are accurate and clear – so that your clients can safely employ your tools and products. We translate main domains energy, mechanical engineering, computer science, software engineering, life sciences, automotive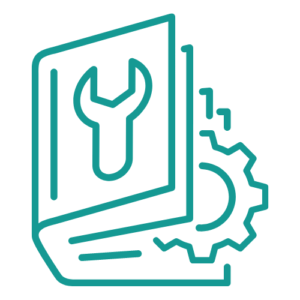 When you're expanding into a foreign market in a highly technical industry, you want to be sure your manuals and other technical documentation are translated with 100% accuracy. High-quality technical translations empower you to reach multilingual audiences with clear and correct information. This not only promotes a positive end-user experience; it also helps ensure your multilingual content and materials meet all compliance and safety requirements.
Trust your complex technical translations to Targmly Language Services. From software installation guides to medical device manuals, clients across the world rely on our accurate technical translation services for important documents of all kinds. Translations are performed by technical translators specialized in the topic. Our translation team includes engineers, scientists, medical specialists, and attorneys.
Think of a global software product: Without a technical translation of the user interface and user guide, users in foreign countries wouldn't be able to understand how to use it. The impact on the company's bottom line resulting from lost sales and frustrated customers would be significant.
Generally, technical content is particular and requires utmost accuracy and precision when translating into other languages. As more organizations, including those in the scientific field, seek global audiences, multilingual translation is becoming a critical part of the expansion strategy. Understanding the nuances of technical language translation is essential in maintaining content quality regardless of the subject's complexity.
Accurate Technical Translations You Can Trust
Consistent and quality technical translation services require exceptional linguistic skills, mature localization processes, and increasingly, AI powered language technologies that harness the power of machine-human capabilities. Stepes modern, intelligent translation ecosystem automats unneeded human touch points within the technical translation process to deliver leaner, faster, and more cost-effective translation solutions. For example, Stepes automatically leverages translation memory to ensure the same sentences are never translated twice, leading to both cost savings and improved linguistic consistency. At the same, our dynamic technical terminology management capabilities allow our professional linguists to validate terms across languages while they're translating. Stepes revolutionary in-context review technology makes it a breeze for translators to proofread translated content in context in real time, leading to significantly improved technical translation ROI.
Translating Technical Texts
Technical translation involves translating materials or documents produced by experts in fields that use specialized terminologies. Typically, it entails translating texts in scientific fields and other technical terminology-laden subjects. Unlike other types of translation, content translation in these particular fields requires in-depth knowledge of the subject matter and specific skill sets. Thus, a technical translator must have special training and exceptional translation skills.
The demands of technical language translation are unique and higher than other types of translation. Similarly, translating technical texts is costlier and more time-consuming than simple content translation tasks.
Follow us on Facebook