Any subject in any language.
Elevating Your Reach: The Power of Localization by TARGMLY in Egypt
In a world that's more connected than ever, the importance of localization cannot be overstated. Whether it's for businesses expanding internationally or organizations seeking to engage diverse audiences, localization is the key to making content resonate. TARGMLY, a leading provider of localization services in Egypt, is at the forefront of helping businesses and institutions bridge cultural and linguistic gaps. In this comprehensive guide, we will delve into the significance of localization, its diverse applications, and how TARGMLY is revolutionizing this service in Egypt.
The Significance of Localization in a Globalized World Localization is more than just translating content. It's about adapting and customizing content to resonate with specific audiences. In this section, we'll explore why localization is essential in today's global landscape.
Connecting on a Personal Level Localization ensures that your message speaks to individuals in their own cultural and linguistic context. It fosters a deeper emotional connection with your audience.
Expanding Market Reach For businesses, localization opens doors to new markets and audiences. It allows you to tap into the potential of diverse consumer bases around the world.
The Multifaceted World of Localization Localization encompasses a wide range of services beyond translation. Let's uncover the various facets of this dynamic field and how they impact different industries.
Website Localization Adapting your website for different regions is crucial for attracting and engaging international customers. TARGMLY can customize your website to fit the preferences and needs of local users.
Software and App Localization For software developers and app creators, localization is vital for user acceptance. TARGMLY can adapt your software or app interface, ensuring a seamless user experience for a global audience.
Video and Multimedia Localization In a world dominated by video content, adapting multimedia is essential. TARGMLY specializes in localizing videos, subtitling, and voice-overs, making your content accessible and engaging to diverse audiences.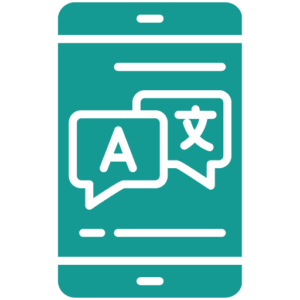 TARGMLY's Localization Services in Egypt TARGMLY is the go-to choice for businesses and organizations seeking top-tier localization services in Egypt. This section will highlight why TARGMLY is the partner you can trust.
Expert Localization Team Our team of localization experts is well-versed in cultural nuances, language intricacies, and industry-specific requirements. They ensure your content is not just translated but tailored for the target audience.
Comprehensive Range of Services TARGMLY offers a wide array of localization services, from website and software localization to video and multimedia adaptation. We provide end-to-end solutions for all your localization needs.
Quality Assurance Our commitment to quality is unwavering. TARGMLY's quality assurance processes ensure that your localized content is accurate, culturally sensitive, and ready to connect with your target audience.
 The Impact of TARGMLY's Localization in Egypt In this section, we will explore how TARGMLY's localization services are making a significant impact on businesses, organizations, and the cultural landscape in Egypt.
Empowering Businesses TARGMLY's localization services empower businesses in Egypt to compete on a global scale. We help them connect with international customers and expand their reach.
Promoting Cultural Exchange Localization also plays a role in promoting cultural exchange and understanding. TARGMLY facilitates cross-cultural communication and collaboration, contributing to a more interconnected world.
Supporting Educational Initiatives Institutions and educational initiatives in Egypt benefit from TARGMLY's localization services. We help them engage with students, researchers, and professionals from diverse backgrounds, promoting knowledge exchange.
Conclusion: Localization is the key to effective communication and engagement in our increasingly interconnected world. TARGMLY, based in Egypt, stands as a trusted partner, offering top-tier localization services to help businesses, organizations, and institutions bridge linguistic and cultural gaps. With our expert team, comprehensive range of services, and unwavering commitment to quality, we enable you to connect with diverse audiences on a personal level. Join the localization revolution with TARGMLY, and unlock new possibilities for your content in Egypt and beyond.
Follow us on Facebook
Get a free qoute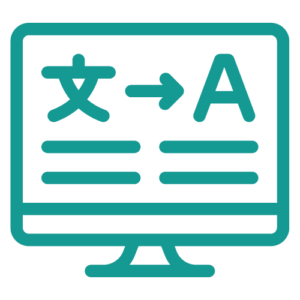 We speak your customer's language.
LOCALIZATION
Targmly provides translation services, web pages, localization of web sites, translation of websites to any language you desire, best prices, professionalism and experience as soon as possible, without affecting the quality of translation, translation from English to Arabic or vice versa.
We provide translation and localization of websites, and web pages, because of its importance. It is the gateway between companies, and their customers, so Targmly has expertise in localizing websites.
We provide the best translation for websites, web pages, international sites, industrial and commercial sites, organizational sites of various kinds, such as employment sites, education sites, charity institutions, corporate websites, factories, international schools, ministries, governmental and non-governmental institutions, and private and public sectors. We are interested in the electronic symbols, that form the basis of websites such as SQL – HTML – PHP – NET – CSS, without reducing or deleting the original content.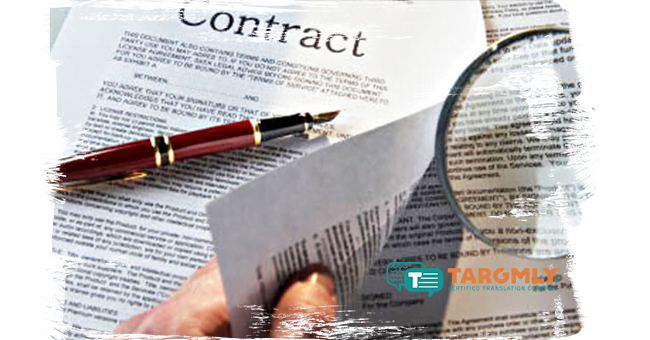 CERTIFIED TRANSLATION OFFICE IN CAIRO
Targmly translation services company, is considered one of the best translation companies in Egypt, because of its long experience and competencies that help its clients from large companies, and institutions as well as individuals, to write the content of their sites in the most appropriate, and effective manner that meets technical standards, and stylistic requirements in the target market, The most beautiful expressions and the most eloquent methods to convey your message.
We are aware that the website is the window of the owner, of the world that reflects his identity, and professionalism and the impression, he has on his customers, so we give every website we translate, special attention and we are keen to take it with the highest degree of efficiency, and excellence to be an example, in the professionalism and professionalism. We also provide multilingual website translation, services such as English, Arabic, French, Russian and Chinese, and we have special arrangements, to provide in other languages.